"National Freelancers Day" – what can membership bodies learn?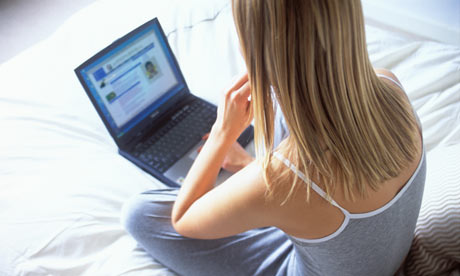 What is National Freelancers Day? 'National Freelancers Day' is a day to celebrate the value of freelancing to the UK economy, last year it took place on 23 November 2011.
As a freelancer I already knew about the 20,000 strong PCG – the membership body for freelancers. I was really impressed by their recent 3rd National Freelancers Day campaign, so I wanted to reflect on what other membership bodies could learn from it, should they decided to hold a "day" too.
The PCG said the aims of the day were:
To help freelancers talk knowledgeably about the value they bring to British industry

To help British industry tap into that value

To secure the support of ministers who can help stimulate the sector

To create a useful flow of information and a more sophisticated talent market
What did they offer?
PCG offered a range of activities to celebrate the day including:
A lecture in London (£20 entrance)

Free webinars

which were available online on the day and since (for members and non-members)
A competition to win a

free web short

(eg online video)

A freelance focused quiz

3 regional events outside the lecture in London
They also launched some research which highlighted the role and importance of the UK's 1.58million freelancers. The research helped gain them press coverage.
What promotional activities did they carry out?
I think what was most impressive was the integration of their activity. They used their campaign specific website, emails, facebook, Twitter and PR to promote the day. They were particularly good at promoting the day on Twitter and their members also helped spread the message. They also sought endorsements from key people, including the Prime Minister.
It was also interesting to note that third parties joined in, and this insurance company offered a NFD competition which helped them collect data and produce a nice infographic about the freelance market.
Was it a success?
The PCG seem to think so. They achieved lots of press and social media coverage. 1800 people took part in the quiz. And importantly they have used the opportunity to create an online forum in their online members' only area for members to discuss the issues the day raised.
What can other membership bodies learn from this?
I think the key reasons for their success were:
They offered a good range of activities and content as the basis of the campaign – there was lots to engage people

They offered benefits to members (both on the day and afterwards) as well as reaching out to non-members and the public

They intergrated their marketing communications and used all channels

They created a specific brand and website

As this was their 3rd National Freelancer Day it is obvious that they are building up a profile for the day
It is clear that the organisation had the resource to organise the Day, but I thought it was a really good all encompassing campaign.  I'll be watching with interest to see what their 4th National Freelancers Day brings!
So, could your organisation benefit from a 'Day'?
You can follow any responses to this entry through the RSS 2.0 Responses are currently closed, but you can trackback.